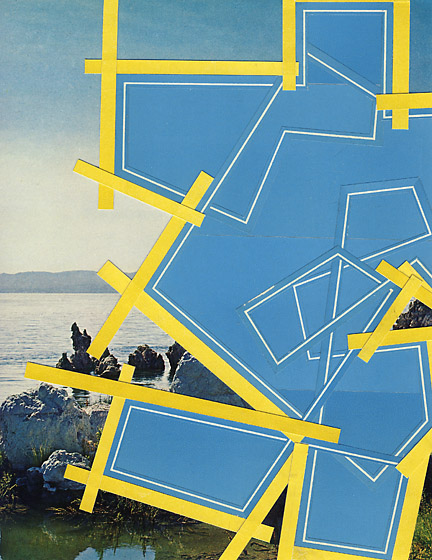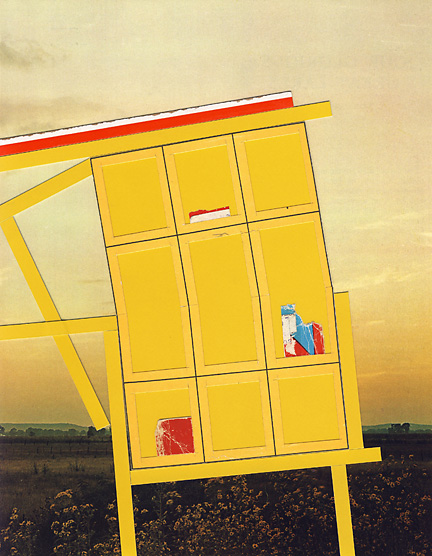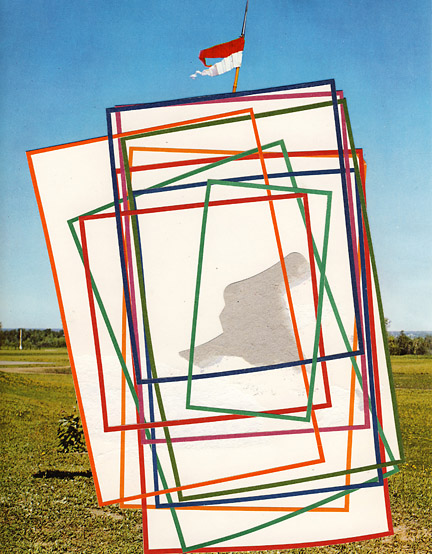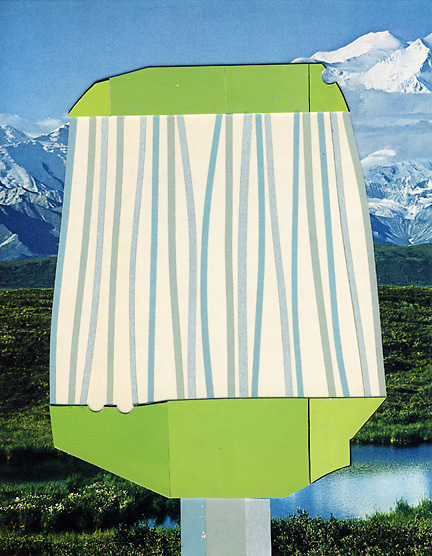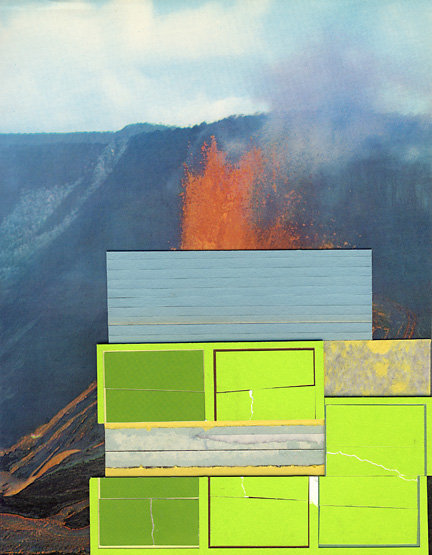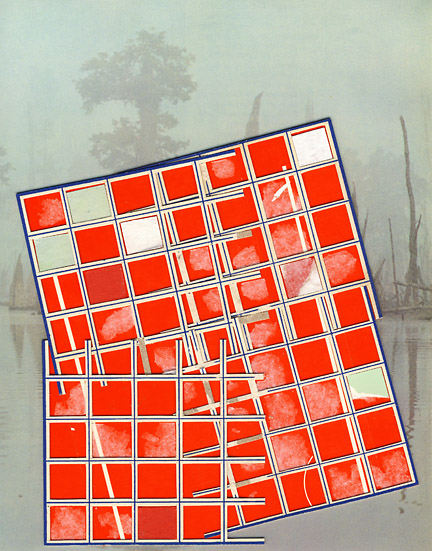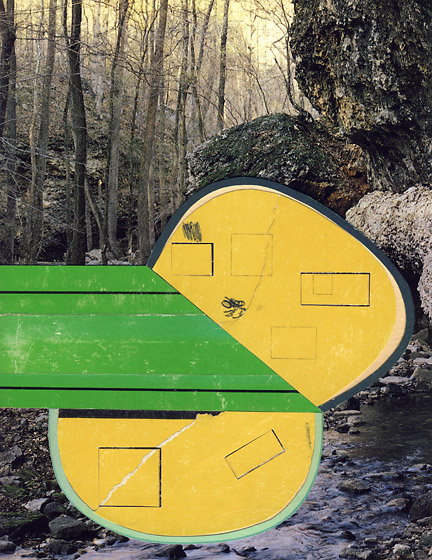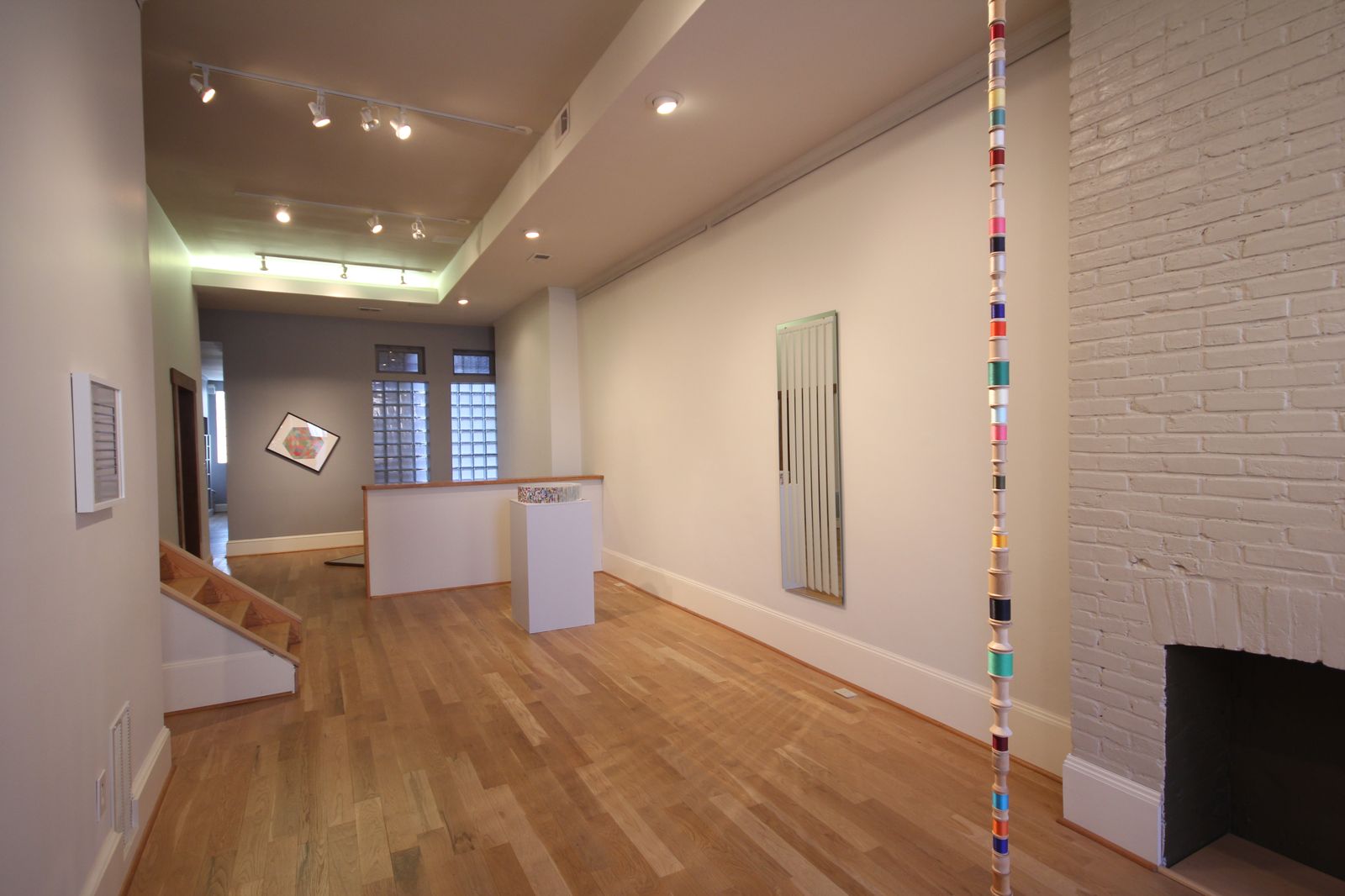 TOWARD A NEW FORM ORDER
December 15, 2012 – January 26, 2013
Guest Spot is proud to announce a dual exhibition entitled Toward a New Form Order featuring artists Lisa Dillin (Baltimore) and Matthew Northridge (New York City). Opening Saturday December 15, 2012, the works will be on view through January 26, 2013.
Recursive systems generally create the impression that the sum of parts dictate the form of the whole. Fractals, as self-similar patterns, are understood to be the same from near as from far. In the realm of social and political satire, when presented as a form of critique, a certain alchemy can occur and elevate familiar patterns beyond trivial self-similarity.
The tendency to dissect a punch line and disaggregate a joke into its parts truncates one's ability to see the particular humor within. The somber order, sense of solitude, and dry wit contextually linked to minimal art is merely a backdrop against which these artists embellish their political will. Both Dillin and Northridge's approaches are in some ways substantially similar; although both borrow from a minimal aesthetic, they also possess the ability to obsessively examine minutely, while maintaining a transcendent outlook. The result is a humorous-like paradox, as if they are saying "I am serious, so I am laughing."
"Recursion is sometimes used humorously in computer science, programming, philosophy, or mathematics textbooks. It is not unusual for such books to include a joke entry in their glossary along the lines of:
Recursion, see Recursion. [2] "
Born is Silver Spring Maryland in 1976, Lisa Dillin is based in Baltimore MD, relocating to the area in 2010 via Brooklyn, NY. Dillin received a MFA from Cranbrook Academy of Art in the area of Sculpture in 2006 and a BFA from Atlanta College of Art in the areas of Photography and Sculpture in 1998. Dillin is currently employed as an Adjunct Faculty member at the Corcoran College of Art + Design and American University in Washington D.C. Her work has been selected for exhibition at various venues including the Washington Project for the Arts in Washington D.C., Flashpoint in Washington, D.C., Artspace in New Haven, CT, Nurture Art in Brooklyn, NY, Flux Factory in LIC, NY, and the Urban Institute for Contemporary Art in Grand Rapids, MI. Dillin was selected as a finalist for the 2012 Sondheim Prize and a semi-finalist for the 2011 Trawick Prize.
Matthew Northridge lives and works in Brooklyn, NY. He received an MFA from the School of the Art Institute of Chicago in 1999. His work has been included in such exhibitions as "Out of Site: Fictional Architectural Spaces" at the New Museum of Contemporary Art, "Open House: Working in Brooklyn" at the Brooklyn Museum of Art, "Material Matters" at the Johnson Museum (Cornell University), and "The 183rd Annual" at the National Academy Museum. His solo efforts include shows at Gorney Bravin + Lee (NYC), Western Exhibitions (Chicago), and KANSAS (NYC). He has received fellowships from the Skowhegan School of Painting and Sculpture, Lower Manhattan Cultural Council, the MacDowell Colony, the Irish Museum of Modern Art, New York Foundation for the Arts, and the Pollock-Krasner Foundation. His work is currently included in "United States" at the Aldrich Contemporary Art Museum, Ridgefield, CT.