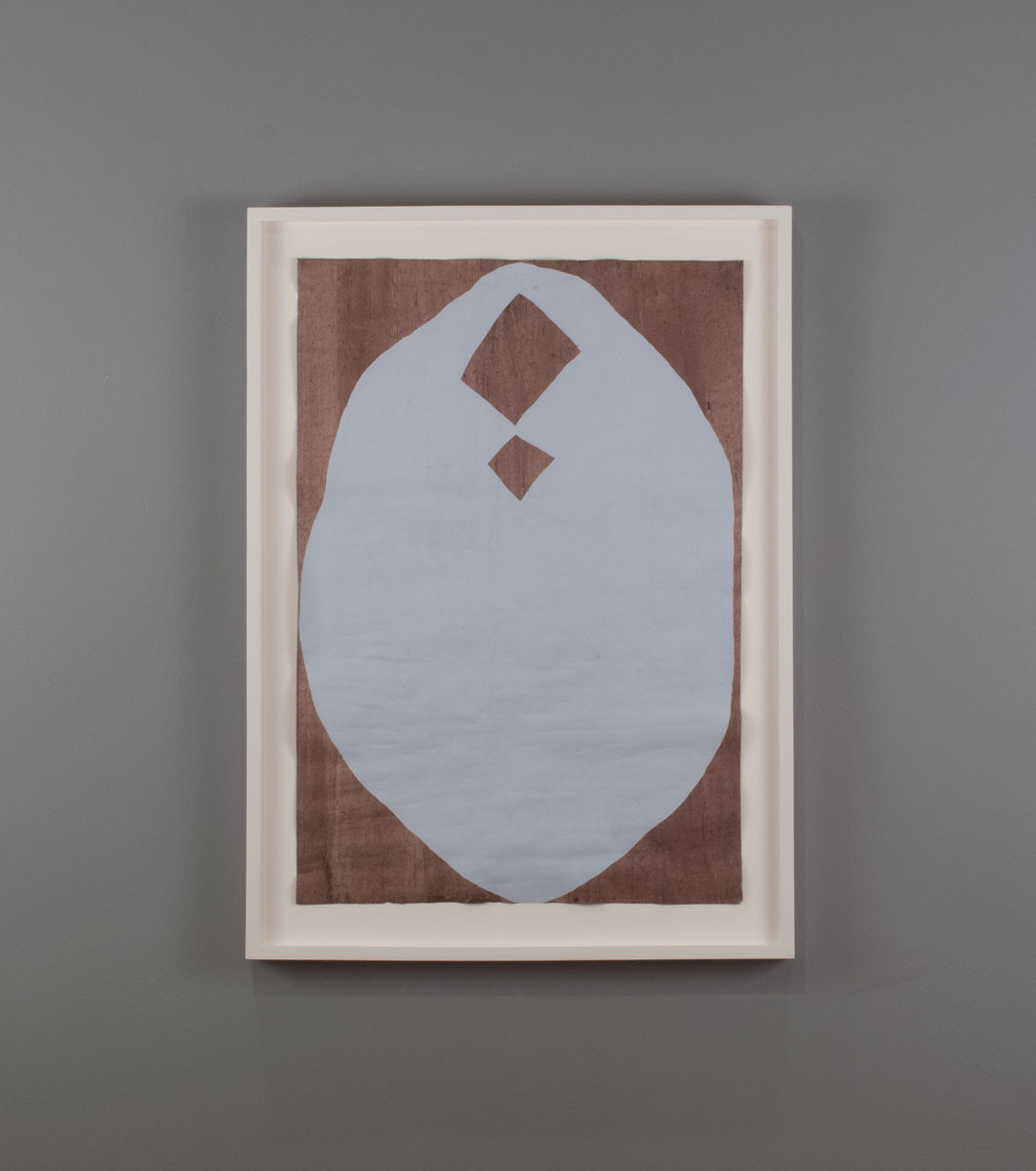 SAME SAME BUT DIFFERENT
April 13 - May 25 2013
Curator: Same Same But Different
Guest Spot & THE REINSTITUTE is proud to present a group exhibition curated by Same Same But Different. Opening Saturday April 13, 2013, the works will be on view through May 25, 2013. A panel discussion New York Centrality and the Practice will be held along with the closing Saturday May 25th from 2-4pm.
Same Same but Different is the third in an ongoing series of eponymous exhibitions organized by the collective of the same name. The infamous Southeast Asian colloquialism is used as both descriptor for their collaboration and inspiration for their exhibitions. Formed in 2012 in Brooklyn, they have previously mounted exhibitions in New York City and Seattle. Each exhibition is site-specific but remains rooted in the core concept of their collaboration, which is their common formal language of purposeful colors and simple shapes in complex arrangements. The phrase "same same but different" is elastic and is used by merchants to describe a wide array of wares. They have embraced its full meaning by using these exhibitions as an opportunity to showcase multifarious sides of their practices, thereby enabling different combinations of their work to produce new meanings and connections. For the show with Guest Spot @ THE REINSTITUTE, they have taken very literal inspiration from the gallery by expanding the scope of their collaboration by inviting two guest artists to join them in the exhibition space.
Jay Gaskill – Halsey Hathaway – Maya Hayuk – Fabian G. Tabibian – Amanda Valdez
The collective approaches an exhibition as artists would approach a new work, by allowing its form and concept to organically assert itself. This happens not by putting paint to canvas, but through discussions during studio visits with individual artists. The root note of this show is mirroring. Quickly, it became apparent that, in one form or another, each artist is engaging in works that deals with a kind of Rorschachian near-symmetry. The dialogue between the works furthers this notion, as certain elements from one piece is reflected in a distorted fun-house mirror style in other pieces around the room. One can almost trace certain elements as they zig-zag like shards of light through the exhibition. Amanda Valdez's provocative sturdy forms become Halsey Hathaway's interlocking curvilinear space which gives way to Jay Gaskill's swirling zones of colors which are picked up and hypercharged by Maya Hayuk, whose weaving expressive lines lead directly to Fabian G. Tabibian's drawn diagonal structures, which then get melted and molded by Valdez's pouring paint.
The connective threads that one can find are limitless. Which do you choose? Same same but different.
Same Same but Different is an exhibition collective formed by three Brooklyn-based artists (Jay Gaskill, Fabian G. Tabibian, and Amanda Valdez). They do not share a studio nor do they make works together. Their collaboration supersedes the physical space of the studio; it exists ephemerally in conversation, in actions, and in shared thinking. The collective's physical manifestation is in the exhibition space as a site-specific opportunity in which the three artists' work is brought together to create new meaning and propositions. The phrase "Same Same but Different" represents the nexus at which their work converges and diverges from each other.
Amanda Valdez is a Brooklyn based artist, born in Seattle, Washington. She received her MFA from Hunter College in New York City and BFA from The School of the Art Institute of Chicago. Additionally, she studied at Utrecht University in The Netherlands. Amanda has been the recipient of a Yaddo Artist-in-Residency, MacDowell Colony Artist-in-Residency, the 2011 College Art Association MFA Professional-Development Fellowship, and is a contributing arts editor at Dossier Journal and Bomb Magazine. Recent shows include Taste of Us, her Solo Exhibition at Denny Gallery in New York, El Regreso de los Dinosaurios at Abrons Art Center, in New York, Same Same but Different at Parallel Art Space, in Brooklyn and SOIL Gallery, in Seattle, MsBehavior at The ArtBridge Drawing Room, in New York, Faraway Neighbor at Flux Factory, in Queens, and Don't Fence Me In…Or Out at Lesley Heller Workspace, New York.
Fabian G. Tabibian is a Brooklyn based artist, born in New York City. He received his MFA from Hunter College, studied at the Royal College of Art in London and at the Skowhegan School of Painting & Sculpture. His work has been exhibited at Parallel Art Space in Brooklyn, Rush Arts Gallery in New York, Momenta Art in Brooklyn and at the Wassaic Project in Wassaic, NY. His work has been selected as a best of 2011 by the editorial board of Rhizome.org and is featured in the 2013 Northeast edition of New American Paintings. He currently teaches at Hunter College and LaGuardia Community College.
Halsey Hathaway was born in Buffalo, NY in 1980. He received his BFA from Pratt Institute in Brooklyn, NY, his MFA from Hunter College in New York, NY and was awarded the Tony Smith Award from Hunter College. Halsey Hathaway is a 2010 fellow in painting from the New York Foundation for the Arts. His first solo show was at the historic Reid Chapel of First and Franklin Street Presbyterian Church of Baltimore, MD, in December of 2011. He showed with Gary Petersen in a two-person exhibition at Storefront Bushwick in Brooklyn, NY in January 2012 and participated in a three-person show at Nathan Bernstein Gallery in New York, NY in May of the same year. His work has been mentioned in many publications including Time out New York, The New Yorker and Art in America. Halsey is currently planning for an upcoming solo exhibition with Rawson Projects in Brooklyn, NY.
Jay Gaskill was born in Silver Spring, MD in 1980. He received his education in New York City, earning a BFA in Painting from the School of Visual Arts in 2002, and an MFA in Painting from Hunter College in 2011. During his time at Hunter, he was awarded the Judy and Arthur Zankel award for travel to the Chinati Foundation in Marfa, TX. He has exhibited in several group shows in New York City, Seattle, and Vienna, Austria. His work has been profiled online in Dossier Journal, and the influential Pencil in the Studio Blog. He is currently preparing for his first solo show at Oner River Gallery in Englewood, NJ in the fall of 2013. Jay lives and works in Brooklyn, NY.
Maya Hayuk was born in Baltimore, MD. A multi-disciplinary artist, Maya's work has been exhibited and published extensively internationally in galleries, museums, on the streets and in various printed and electronic media. In addition to her own paintings, prints, and murals, Maya frequently collaborates with other artists and musicians. She's created album covers, videos, stage sets and posters for Rye Rye/M.I.A, The Akron Family, TV on the Radio, The Flaming Lips, Devendra Banhardt, Seun Kuti, Prefuse 73, Awesome Color, Oakley Hall, Home, Animal Collective, Dan Deacon, Bonnie Prince Billy and The Beastie Boys, amongst others. Maya has been a member of the artist collective BARNSTORMERS since 2002 alongside artists including Swoon, David Ellis, Doze Green and Ryan McGinness. In 2011, Maya was awarded a fellowship at the Skowhegan School of Painting and Sculpture. She currently lives and works in Brooklyn, NY.