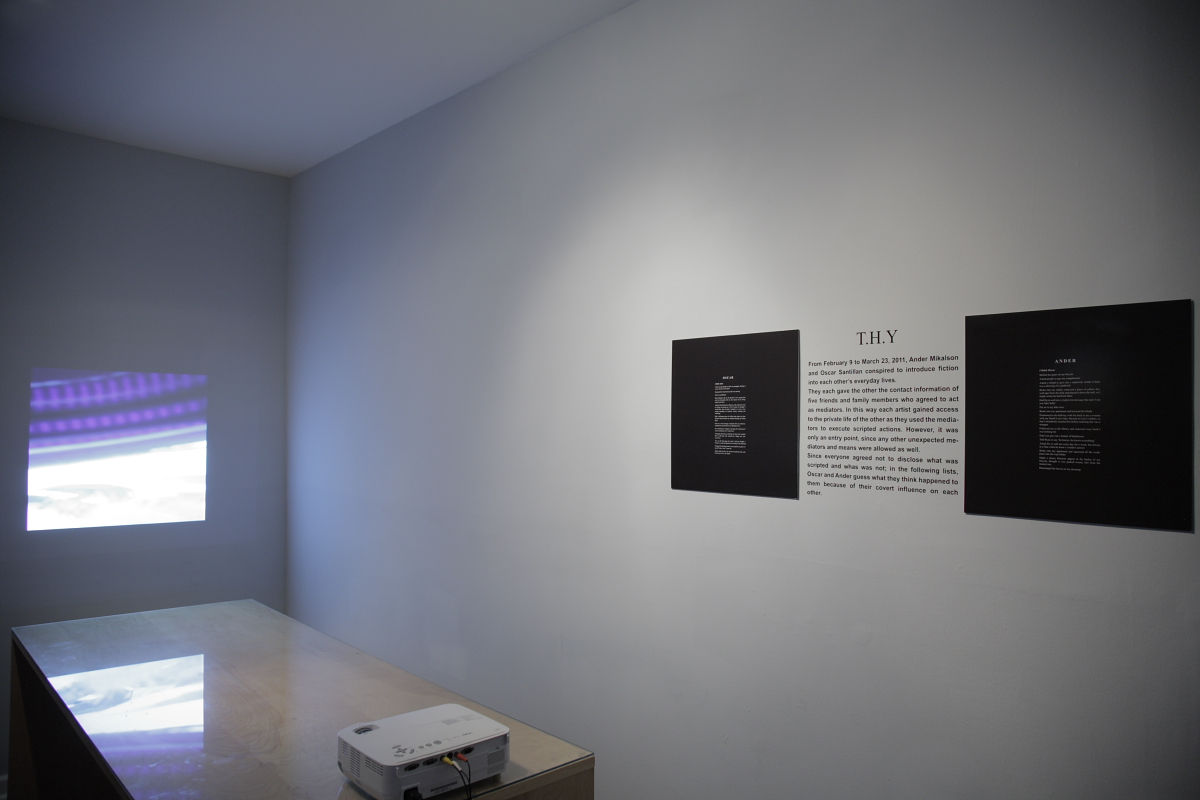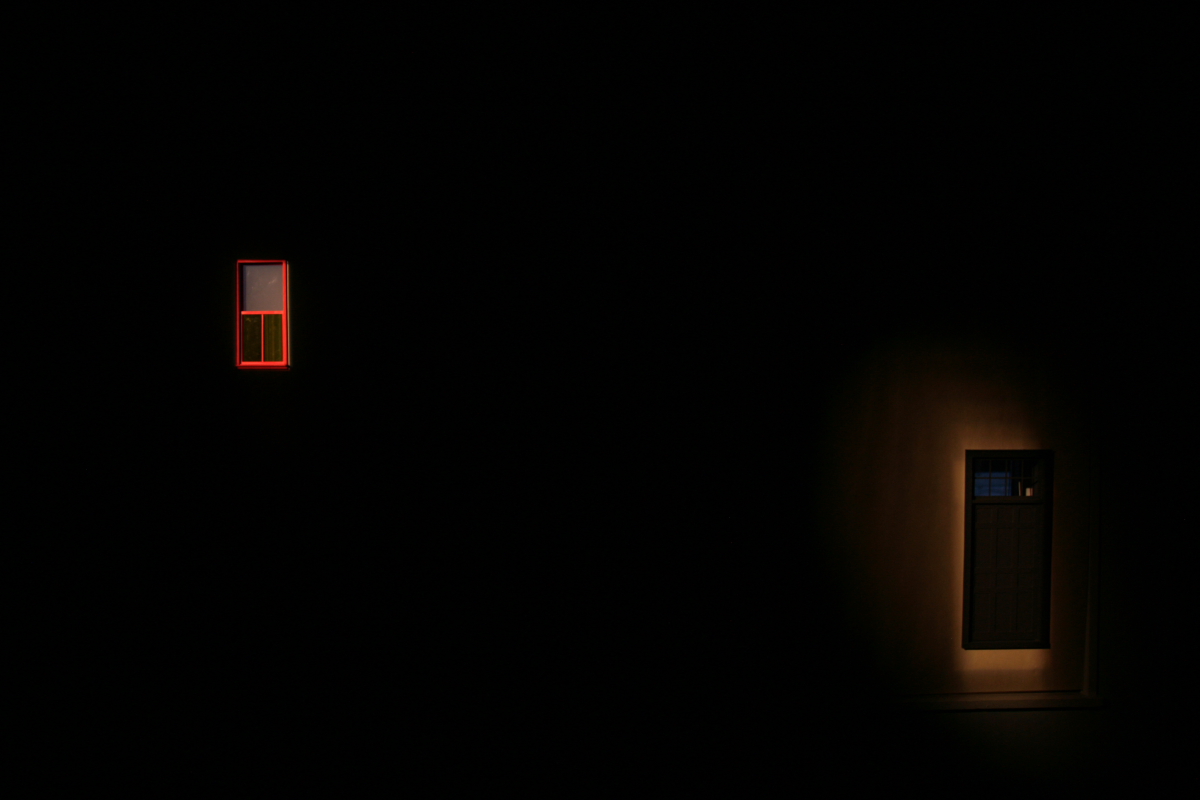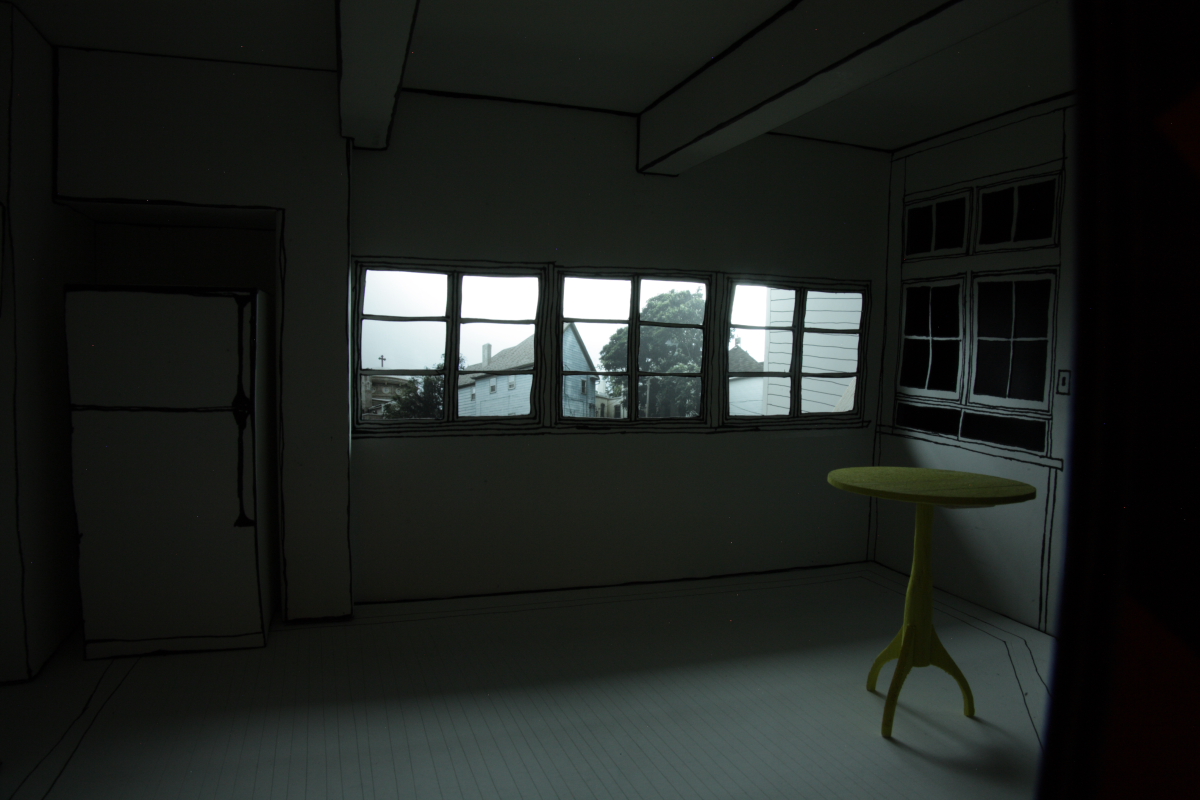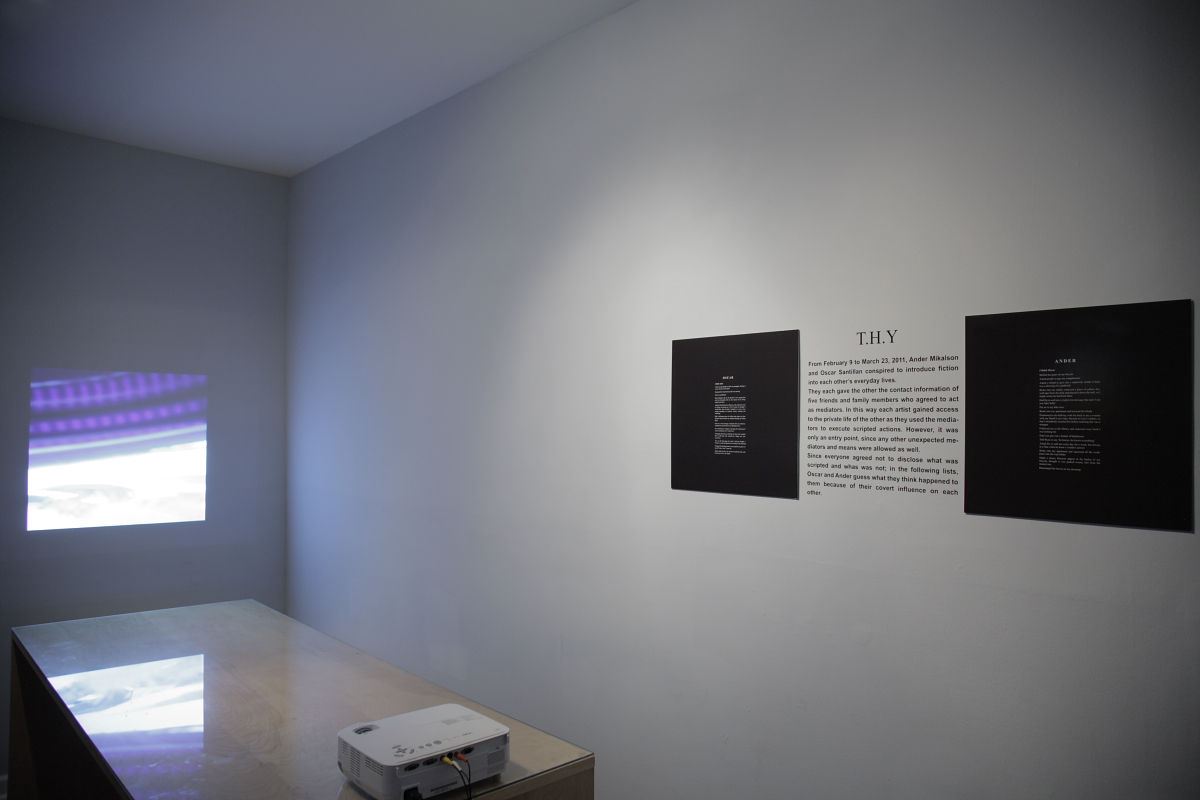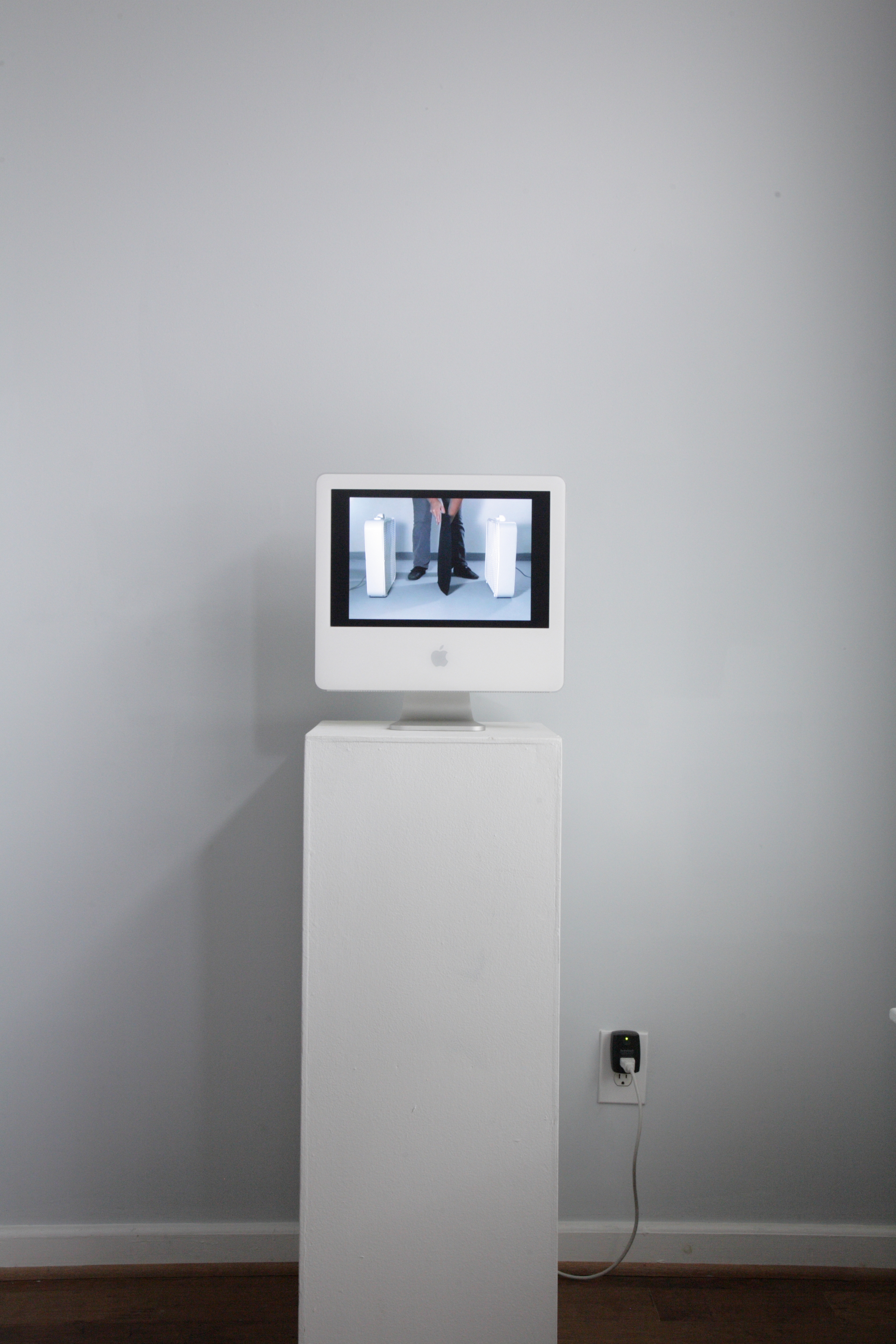 Strange Magic
December 9, 2011 – January 21, 2012
Curated by: Skye Gilkerson
As protesters congregate in cities around the world, it's clear that economic and political frustrations are cresting, and many people long for change. Common access to tools and media allows new perceptions to grow, and kindles the desire for collective and individual empowerment. Four artists with divergent practices wave their magic wands to create transformations of all kinds. Embracing wonder and surprise, they challenge reality through interventions to everyday life, shift perspectives through adaptations to architecture and space, and question what is malleable by attempting transformations of the self.
Works By: Jean Alexander Frater, James Johnson, Jassie Rios, Oscar Scantillan.
Jean Frater is a multidisciplinary artist who lives with her family in Chicago. She graduated with a BFA in Philosophy from the University of Dayton, and received her MFA from the School of Art Institute of Chicago. Her work has been exhibited Internationally in venues such as the Wexner Center for Arts in Columbus, the Images Festival in Toronto, Possible Project Space in Brooklyn, El Museo Cultural in Sante Fe, the Big Screen Project in New York, the Ben-Gurion airport in Tel Aviv, and the Kulturhuset in Stockholm.
James Johnson (born Syracuse, New York, 1976) received an MFA from the Rochester Institute of Technology in 2002 and a BFA from Marywood University in 1999. James has received several significant recognitions for his work, including a 2011 Independence Foundation Fellowship in the Arts and a nomination for the 2010 Pew Fellowship in the Arts. He was an Acquisition Finalist for the West Prize in 2009 and has been awarded two Pennsylvania Council of the Arts Fellowships in Sculpture/Installation (2007 and 2009). James completed a residency at the Bemis Center for Contemporary Arts in 2007. In 2010, James participated in the second iteration of No Soul For Sale: a Festival of Independents with Vox Populi at Tate Modern in London. James currently lives and works in Philadelphia where he is a member of Vox Populi and holds the appointment of Assistant Professor of Photography & Digital Arts at Moore College of Art and Design.
Jassie Rios is a video/sound artist and writer who uses chance operations to understand the dynamics of the non-places produced by circulation, consumption and communication. Jassie Rios uses drawing as a strategy that includes acts of experimental notations, traces, description, marks and recordings of what happens when nothing seems to be happening in the everyday. She is most interested in the threshold between perception and description and the ways in which they question and inform each other. Born, bred and buttered along the dusty borderlands of Laredo, Texas, she likes to keep small bits and fragments from the great terrestrial tides in her pockets (crumbs, flyers, odds and ends, woolly bits, fluff, debris, rocks, receipts) and make something out of that. Rios received her BFA in painting from Texas State University in San Marcos and her MFA in Studio Art from the Maryland Institute College of Art. She lives and works in the District of Columbia. She has exhibited her works throughout Texas, Louisiana, Maryland and Mexico.
Oscar Santillan (born Ecuador, 1980) lives and works between Richmond, VA, and Guayaquil, Ecuador. He received an MFA in 2011 from Virginia Commonwealth University, and a BFA in 2007 from ESPOL in Ecuador. Oscar attended the Skowhegan School of Painting and Sculpture in 2010 and has exhibited his work internationally including shows at Conner Contemporary, Washington, DC, Pierogi's Boiler, New York, NY, the Museum of Anthropology and Contemporary Art, Guayaquil, Ecuador, the Tatton Park Biennial, London, UK, and Gallería Marília Razuk, Sao Palo, Brazil.